Kiln Dried Logs For Sale
Low-Costs Accredited Firewood Online
WHY CHOOSE KILN DRIED LOGS?
The great advantage of kiln dried logs is that you will always know exactly what you're getting – logs which have been placed inside a large kiln that is both heat and humidity-controlled. They are then left for several days until the moisture content has reached the ideal level, which is usually lower than 20%. The kiln's extremely high temperatures and low humidity quickly draw out the moisture from the logs.
When purchasing your seasoned logs, you will have to take the processor's word for it that the logs are "seasoned". They could have been air-dried for as little as 6 months or as long as 3 years. The only way you can find out for sure is to test the logs with a moisture meter before buying them. This involves splitting them open and checking their internal moisture content, which can vary a lot more in seasoned logs because of the very nature of traditional air-dried logs, which do not release their internal moisture as easily as kiln dried logs. In fact, logs that measure 20% on the outside might be as high as 40% and wet on the inside.
" KILN DRIED LOGS ARE KIND TO YOUR STOVE OR FLUE LINING "
If you buy seasoned logs from a local supplier, the moisture content generally starts at 25% and can rise to 40%. This depends on how long the logs have been left to dry out. Over time, this causes the build-up of high levels of creosote and tar, and damages your stove and flue lining. It is extremely hard to find very well seasoned logs which are below 20% as it is very difficult for traditional suppliers to keep up with demand in a rapidly growing market that's boosted by the popularity of wood burners. As a result, there is now increasing demand for ready to burn kiln dried logs.

" A KILN DRIED LOG IS MORE VALUABLE THAN TWO SEASONED LOGS "

The higher quality of kiln dried logs means they are more valuable and have a higher price than traditional air-dried logs. In fact, one kiln dried log can give you the same amount of heat as two to three regular seasoned logs. This means you will only need one log on your stove to generate excellent heat output.
" ALWAYS AVAILABLE ALL-YEAR-ROUND AND READY TO BURN "
As kiln dried logs sellers only need to hold sufficient stock to keep up with their current demand, it is much easier for them to manage their stock levels, which can be ordered within weeks. Therefore, no matter what the month is, you can guarantee that kiln dried logs sellers will have stock available.
WHAT DOES A KILN ACTUALLY DO?
Kilns are large structures that look similar to an oven, except they have vents to control the heat and humidity of the air that circulates around inside the chamber. They are fuelled by logs, normally cut from trees.
The kiln drying process is dependent on the wood species being dried, including the log's size, diameter and moisture content. It is a fascinating and constantly evolving science, demonstrated by the fact our sole supplier chooses to refine their methods by conducting studies with a university. This is a major reason why we just use one firewood supplier.
PREPARING FOR KILN DRYING
Trees are inspected and selected for both their quality and suitability and then chopped down. Our supplier will only fell trees if they are from sustainably managed forests. After felling, the trees are cut to the exact length of 25cm (or 10″ inches), the ideal size for wood-burning stoves. Each round log is then processed by a machine which splits them into the logs that you can see on our website. As they still contain up to 60% water, the logs are now thrown loose into metal cages and placed inside the kiln. Care is taken to make sure there are lots of gaps between each log.
THE IMPORTANCE OF THE KILN PROCESS
The circulating air within the kiln now removes moisture from the air. As a result, the moisture within the logs is drawn out of the wood and into the surrounding chamber, as the kiln reaches the perfect temperature and relative humidity. This process is repeated until virtually all the water is removed from the inside of the log. This leaves a very dry log that has a moisture content of less than 15% and is now ready to burn. It is a superior product because it's far drier than any seasoned wood that the UK climate could air-dry naturally over the course of a few years.
The entire kiln drying process takes only 3-7 days from start to finish, depending on the climate conditions outside the kiln and the number of logs that are being dried.
WE PROVIDE READY TO BURN FIREWOOD ALL-YEAR-ROUND
As kiln drying is so fast and can be completed in just one week, we can buy firewood that is ready to burn all-year-round. There's no reason to wait for traditional firewood suppliers to season and manage their stock anymore. Consumers now have much more choice and are no longer forced to buy semi-seasoned or wet logs in the winter when their supplies have run out.
Thankfully, kiln dried firewood has totally transformed the UK's firewood industry over the past few years, making it easier to light and sustain longer-burning fires and giving people the ability to warm their homes faster. Consumers and chimney sweeps are much better off as a result.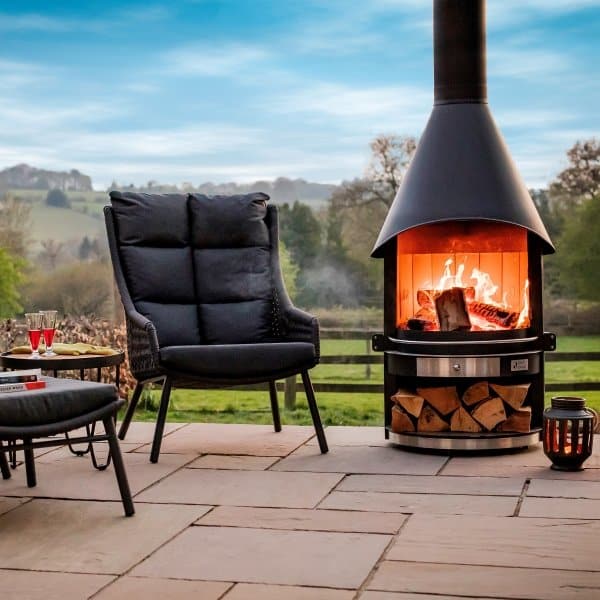 WOOD FUEL OPEN FIRES & OUTDOOR STOVES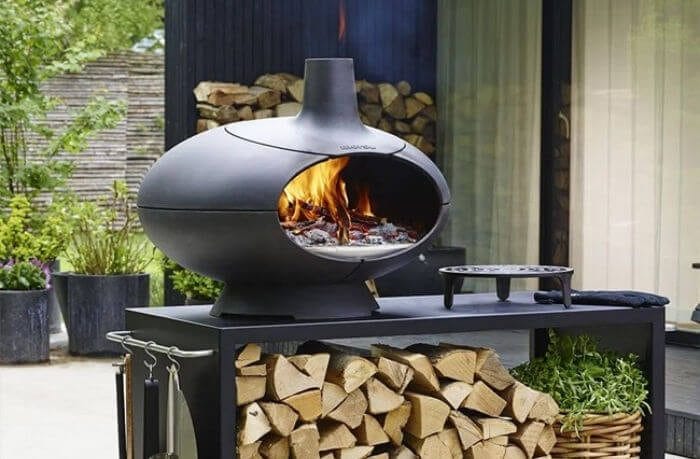 WOOD FUEL FOR PIZZA OVEN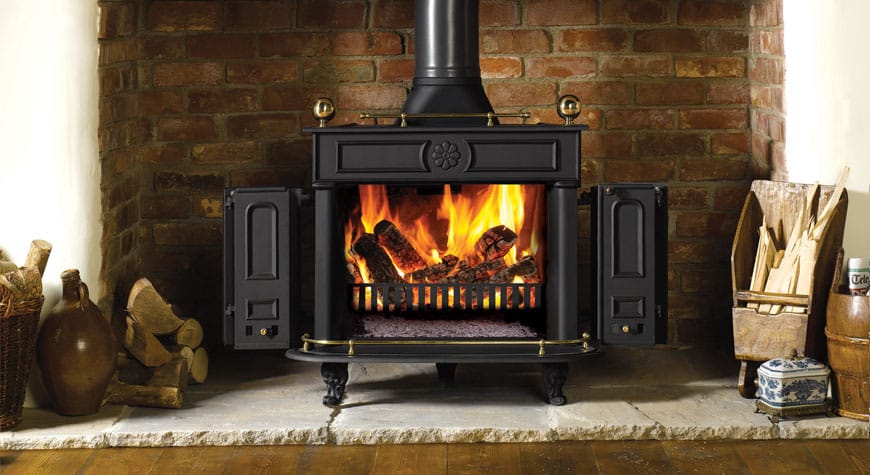 WOOD FUEL FOR WOODBURNERS
About us
Buy Firewood Direct Ltd has been operating in the UK since 2014, serving more than 15,000 customers and fulfilling thousands of home deliveries each year, and we now have our own warehousing facilities in Dublin. Direct manufacturer with more than 15 years' experience in kiln dried hardwood firewood manufacturing.
We offers top assortment of Woodsure accredited kiln dried wood fuel online, with a fast 2-3 day free nationwide kerbside delivery from stocks.
The Largest Assortment & Free 48-hour Delivery
We stock 3 sizes of neatly hand-stacked crates: 0.8, 1.25, 1.6. There are also two options for netted kiln dried logs: 40 nets and 80 nets. They are available in Ash, Ash & Oak, Oak, Birch, as well as mixed hardwoods species. Our prices are inclusive of 5 % VAT and free 2-3 day Nationwide Delivery. So buy your kiln dried logs direct from the manufacturer and save your money today!
Full page about us here.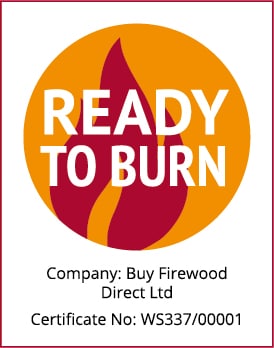 Frequently Asked Questions
Here are some FAQs which relate to both our products and our delivery service. If your question has not been answered here, then contact our team by email or phone.
Q. Why should I purchase my firewood from your company?
A. We provide the very highest quality kiln dried hardwood and it is available at a competitive price. Currently, it is at the best market price for retail customers. We manage the entire process, from forest to fireplace, so we have full involvement with all of the quality control procedures and are, therefore, able to guarantee the product's quality and provide an exceptional service at each stage
Q. What occurs after I purchase my firewood from your company?
A. As soon as you have made your purchase transaction, you will receive two emails from us that confirm both your order and your transaction.
Then, your order will be selected for dispatch. This usually happens on the same day – depending on the time of day that your order is received (the earlier the better). After the handling phase, you will receive a text message from us that confirms the delivery date. It also includes a tracking number so that you can track your consignment.
help & Support
Our sales service team are here to help you.
General enquiries
For general enquries you have 2 options how to contact us:
Call our customer services during office hours – Tel: 0191 500 9954 Open from 9am till 5pm Monday to Friday

email us to sales@buyfirewooddirect.co.uk ( we guaranty reply within 2 business hours)
Delivery Enquiries
If you don't have your tracking ID and would like to check the status of your order, please email us stating your order number.
If you have your tracking ID, you can track your delivery, use Track your order page.
Track Your Delivery
To track your delivery, go to https://track2.palletways.com/ and enter the 11 digit Tracking ID. Or call 01543418000.